A special welcome to those who are visiting from today's devotion. I'm glad you're here!
Marriage is one of the topics that I write about with fear and trembling. Although I'm happily married and love being married, we've experienced the bumps of life and living together just like you. It was only the picture of the couple in the devotion that compelled me to write about marriage. Watching them together was both exquisite and heart-breaking, but they challenged me to live my vows better.
I want to keep it short and sweet today, simply offering a prayer that you can pray for your marriage. I'm going to God with the same words.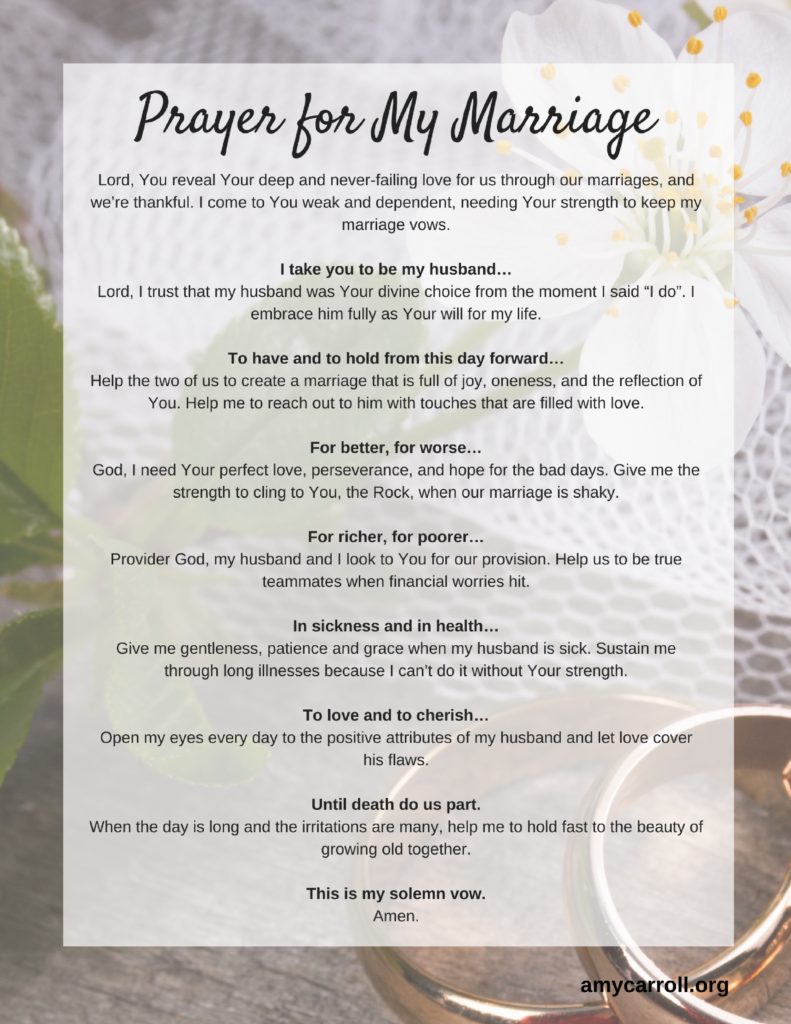 Feel free to download and print it by clicking on the graphic.
Know that today I am praying for the marriage of each person that visits the blog. I'm in this with you, sisters!
Note: If you are in a struggling marriage, I know this topic is particularly painful. My heart is with you.
If you're experiencing abuse of any kind, please, please enlist the support of a friend and call the domestic violence hotline in your area today. The devotion and prayer today are not to guilt you into staying in an abusive marriage. God loves you and prioritizes your safety.
_______________________________________________________________________________
We're building a community here of those who want to replace the exhaustion of chasing perfection with the joy of deeper relationships. Want to join us? If so, click on the graphic below to receive "Five Days to Himperfection" for free along with a weekly encouraging email.
Leave a comment here | 17 Comments