Here's how I used to say the title of today's post, "It's ok to be mad?"
I thought that I had everyone fooled and that my anger was under wraps. I mean, simmering resentment isn't as bad as being mad, is it? I believed that my cheerful demeanor and quick-to-smile personality masked the fact that I was often on the verge of erupting.
But in a conversation one day about my Enneagram* 1-ness, I said to my husband, "I was shocked to read that an Enneagram 1's besetting sin is anger. I don't think I'm angry."
His reply?… "Hmmmm."
Maybe I didn't cover it so well after all. :/
I've written extensively about my 50-something struggle to feel my feelings fully while expressing them appropriately. Let's just say I'm still in progress especially as it relates to anger. The lid is off, but it's not all tamed. I'm still working toward harnessing healthy anger in righteous ways while naming the emotion under anger in other situations.
That's why I'm doing something rare today. I'm recommending a valuable resource for dealing with anger (I'm not the only one am I?) instead of writing my own thoughts. This interview is so good that I couldn't do better, and it also for the woman who's struggling to process/express your anger at all.
My friends Suzie Eller, Holly Gerth and Jennifer Watson, co-hosts of the More Than Smalltalk podcast rocked my world in the best way with one of their recent episodes. Because I really, really want you to listen too, I'm putting some mic drop quotes from the first 5 minutes below. Listen to "It's OK to Be Mad– Episode 185" for more.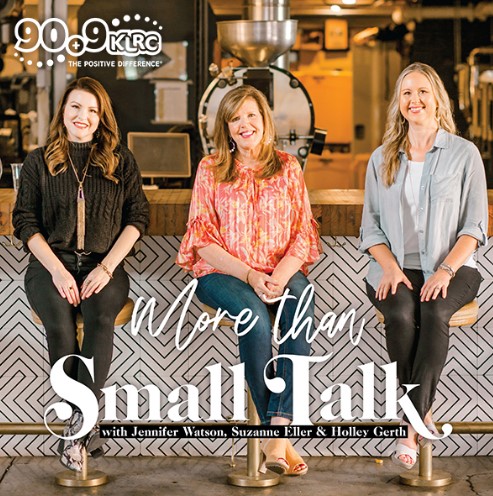 "We were told in many ways that good Christian girls don't get angry, and yet anger is part of God's character. It's also an energizing emotion."
"Righteous anger is being angry at the things that oppose God without being motivated by sin."
"Righteous anger is saying 'This is wrong.' Not so righteous anger is saying, 'I'm right!'"
If you have time, drop what you learned into the comments here. I'd love for us to interact there!
*Enneagram is a personality tool that has helped me understand the way God made me versus the coping mechanisms that I've layered over His creation.