Episode #17: Choosing to Be Human
Cheri and Amy process lessons learned from Lucille Zimmerman about play and grief.
There are choices to be made in both. Will we choose the bonding of play? Will we let time soften and redeem? Click on the graphic above to listen.
While you're at Cheri's site, please make sure to take a minute to complete the survey. We'd love to hear what you think and who you'd like to hear interviewed in the future!
Coming Next Week…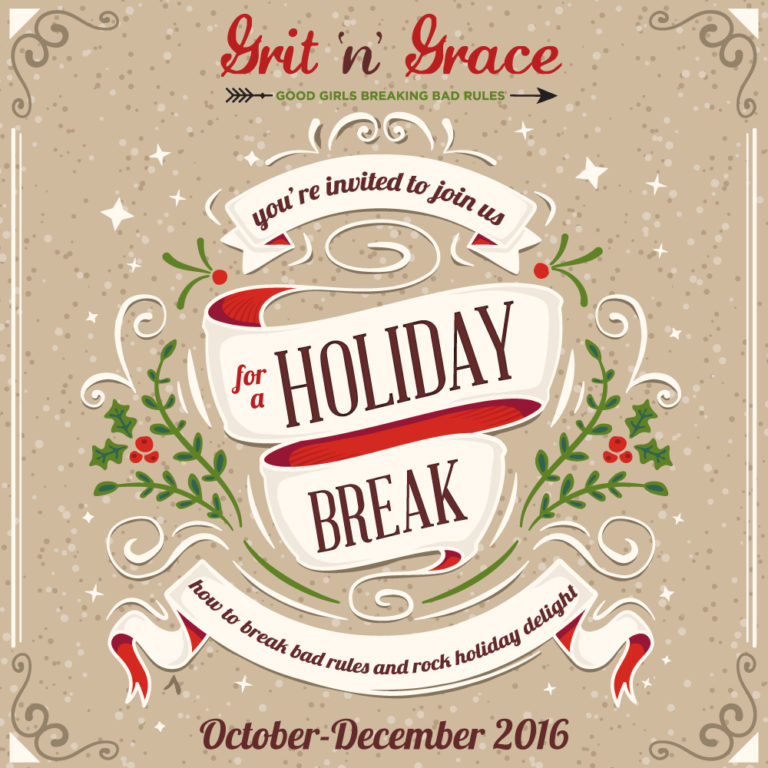 We're taking a break October-December: a holiday break!
For the next ten episodes, we'll be giving you permission to break holiday bad rules and offering you practical pointers to totally rock holiday delight.
We'll keep things short, sweet, and a wee bit sassy—without a stitch of guilt.
Join us next week as we kick off the Grit 'n' Grace Holiday Break. And by all means, invite your friends.
It's waaaay more fun breaking bad rules together!